A Once in a Lifetime Event: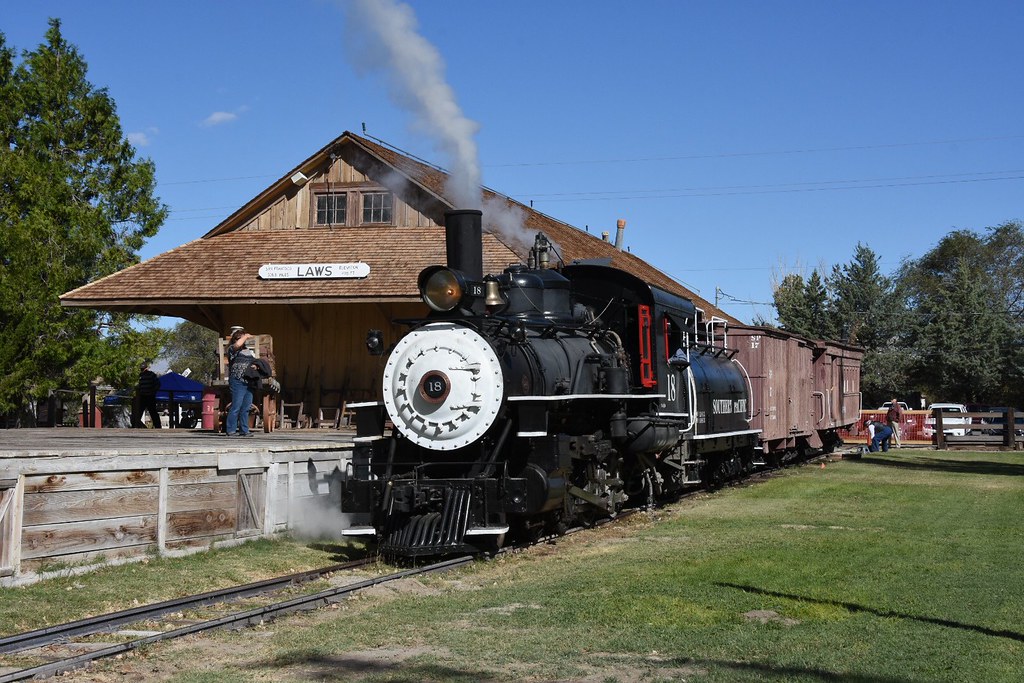 Engine No18, restored to operation in 2017 by the Carson & Colorado Railway organization from Independence California, arrived on March 16, 2023 at the Laws Railroad Museum and Historical Site to be reunited with her sister Engine No9 (on static display), and No18 is to be in steam and operated on our rails during her visit.
Both engines are oil-fired 4-6-0 "Ten-Wheeler" narrow gauge locomotives, built by Baldwin in 1911.
We were delighted to offer this exciting event:  --the opportunity for guests to ride in caboose No401 pulled behind the one and only Slim Princess No18.
Rides were offered from 9:00am to 4:00pm, on the following dates:
March 18-19, 2023
March 25-26, 2023
Event Videos: