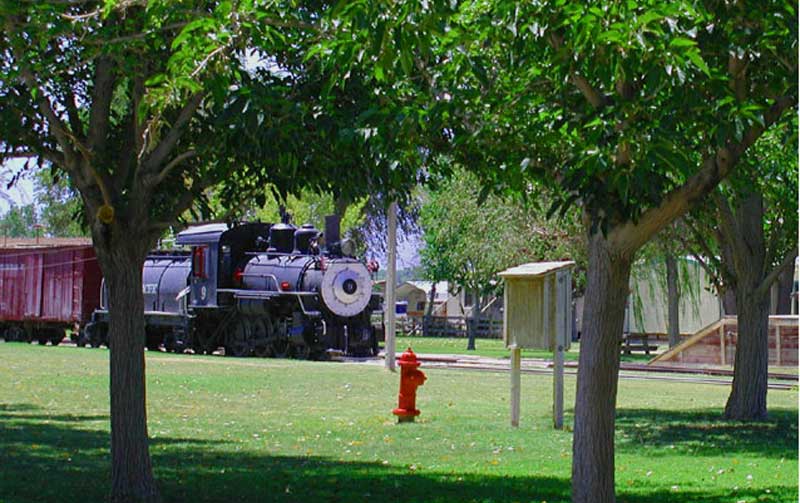 Visitors from the United States and around the world have come to experience this unique museum setting.  You'll find 11 acres of indoor and outdoor exhibits including the original depot and steam locomotive the Slim Princess.  Experience what life was like over 100 year ago.
The Carson and Colorado Railway began carrying passenger and freight in 1883.  This narrow-gauge railroad connected Reno, NV to Laws Depot, then down to Keeler 60 miles to the south.
In 1960, the train steamed into the Depot for the last time. The station, rail yard, land, depot and other buildings were then donated to Inyo County and the City of Bishop by Southern Pacific.  In 1964 the Bishop Museum and Historical Society was formed and the Laws Railroad Museum opened its doors in 1966.
People immediately began donating items, even entire historic structures, ranging from antique pioneer furnishings, old photographs, wagons, farm equipment and mining equipment, and a working stamp mill.
You'll see the original "Slim Princess" steam engine coupled to its boxcars and caboose, surrounded by the original supporting facilities including the oil & water tanks, turntable, and Agent's house.
Laws Railroad Museum and Historical Site is California Historical Landmark No. 953, and is listed on the US Department of Interior's National Registry of Historic Places.  Come and enjoy a physical connection to the past as you immerse yourself in pioneer life at the Laws Museum and Historical Site.
Laws Museum is 5 miles north of Bishop on Highway 6.