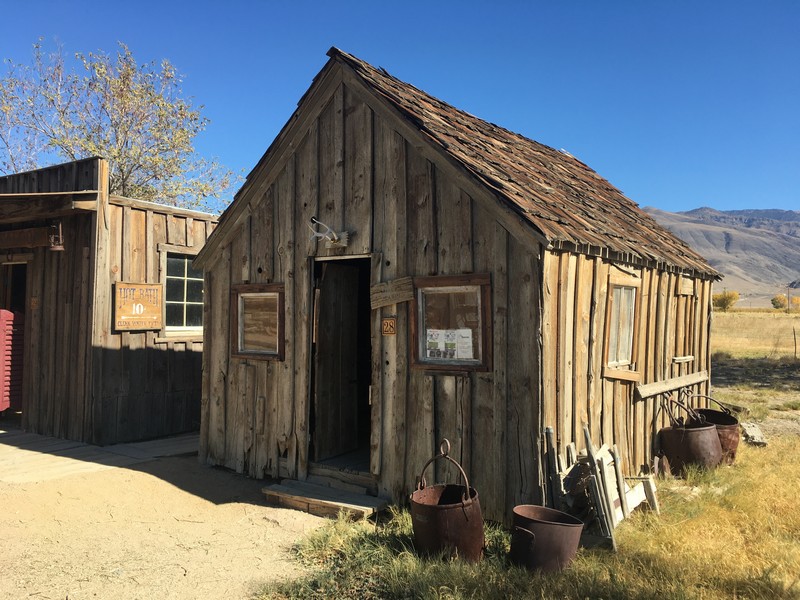 What's Here:
Period pieces are to be found within this historic small cabin. 
Many buildings found on the grounds at Laws Museum came from early 20th-century farms and ranches scattered throughout the Owens Valley.  Those who donated them have provided us with physical connection to the past.  
Origin:
This small building sat behind an early 20th century two-story house on the west side of North Main St in Bishop, across from the City Park area.  Where it originally came from is unknown.