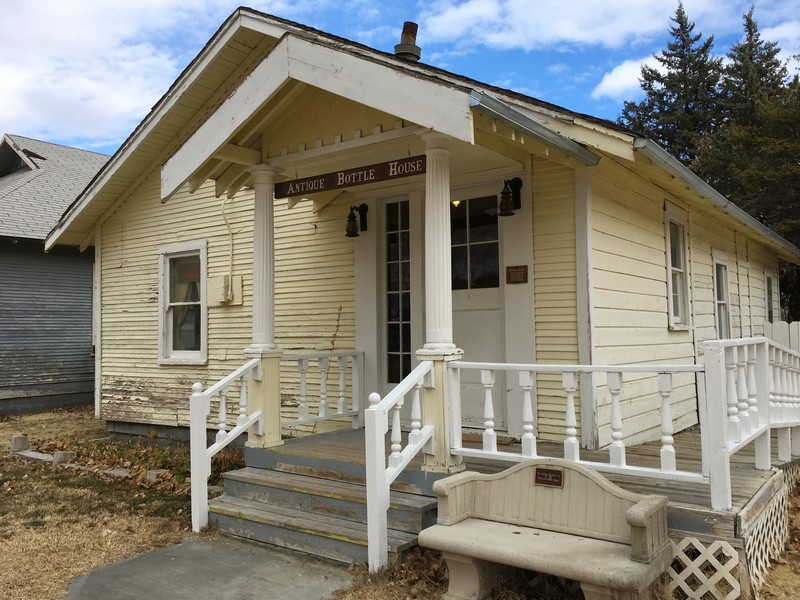 What's Here: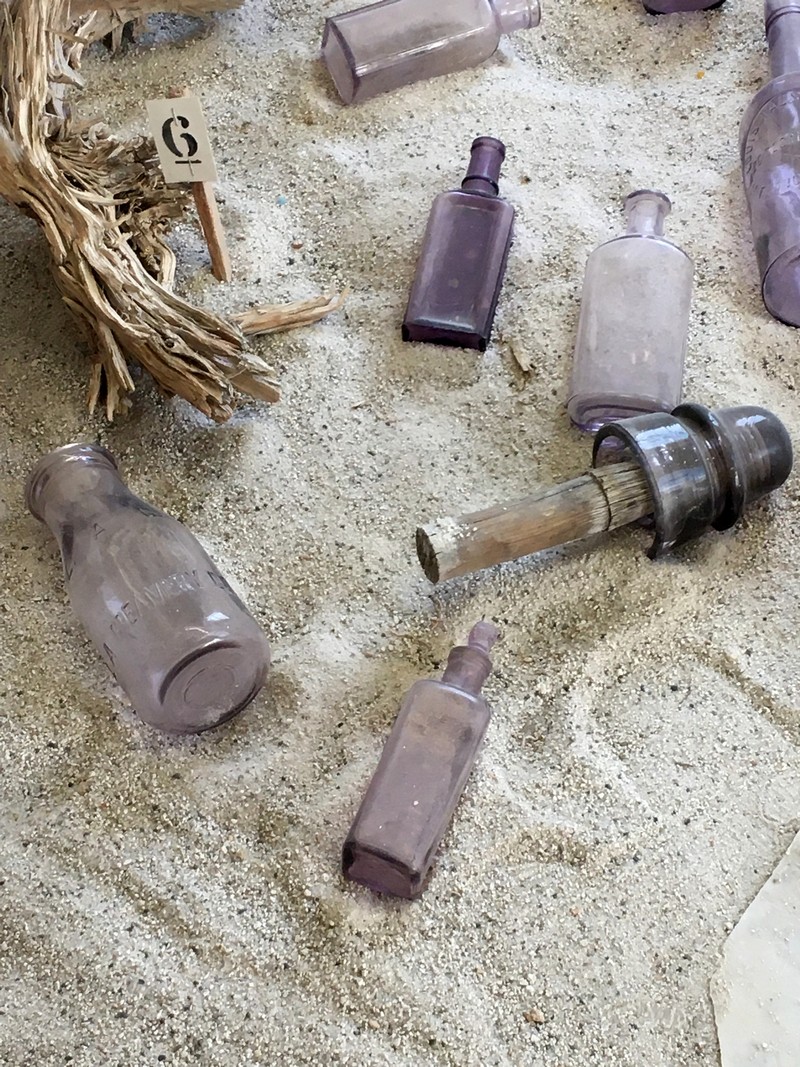 Whisky, Tea, and Snake Oil...and Fine Dining Too!
The newly opened Bottle House at LAWS is a must-see addition to Inyo County's Western History. The exhibit in its present form is much more than a collection of colorful glass bottles. The current presentation displays the evolution of shape, color, and form in the evolution of glass bottles of the late 19th and early 20th centuries. Changes in the techniques of bottle- making: blown, molded, or combined approaches, are also evident if one knows what to look for.
Collectors, chemists, artists, and historians will all find fascination in the array of receptacles displayed in the Bottle House. Patent medicine bottles of the late 19th and early 20th centuries hint at the (pre-Food and Drug Act) claims that brought the term "snake oil salesman" into our language. Apothecary jars, whiskey bottles, milk glass, and carnival glass are represented here, with excellent examples of each genre.
New to the bottle house is a lovely place setting and serving set of the Southern Pacific Railroad's Prairie Mountain Wildflower China. In an era during which each railroad had a signature dining service design, this lovely pattern graced Southern Pacific's dining car tables.
Also new to the Bottle House are the gentlemen's parlor and the ladies tea room. While it is easy to see the gentleman's parlor as a significant step up from the local saloon as a social milieu, the ladies tea room has an equally complex and interesting history. On the East coast, the suffragette movement began with a tea party, and by the early 1910s, California women were buying, selling, and drinking signature teas (Equality Tea, and Votes for Women Tea) to promote women's suffrage. Most immigrants to the California frontier had some semblance of a tea set, and found or made time to gather for tea, mutual support, and political purpose. A photo, on display in the gift shop, from over 100 years ago shows a good turnout of Owen's Valley suffragettes and their supporters at a suffrage event in downtown Bishop.
Origin:
This was the residence of Florence Smith who lived behind the Post Office on Joe Smith Road, and was the last postmaster there .